Speaker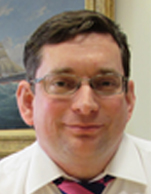 Stephen Bolton
Commercial and BD Director
Bibby Marine Ltd (owners of Bibby Marine Services and Bibby Maritime Ltd)

Stephen has a wealth of offshore wind industry experience having worked in the offshore wind industry for over 20 years. He has worked on many wind farms in the UK and Europe from the UK's very first North Hoyle and held senior roles at electricity companies such as RWE/Innogy and Centrica, operated his own consultancy and is now an Executive Director at Bibby Marine Ltd in the UK.

Stephen's experience comes from having spent significant time in all aspects of an offshore wind farm; development; construction; O&M; and Asset Management. His passion lies in developing improved Asset Management strategies and through the analysis of this area he has developed a passion for Work-to-Work Service Operations Vessels (W2W SOV) and their associated technology, having been an early proponent of the technology. Stephen has now delivered two state of the art vessels; the Bibby WaveMaster1 and Bibby WaveMaster Horizon both Damen ASV9020's that are based on over 5 years R&D focused to deliver maximum access through the hull and superstructure design, prior to additional technology.

Stephen is a strong supporter of a healthy fair and customer focused supply chain and believes in the concept of LCOE being driven by the right technology through a project life rather than the lowest cost at a point in time.

Stephen is a Chartered Mechanical Engineer (Leeds) with a Master of Business Administration (Henley) and is an alumni of the London Business School Senior Executive Programme.