Speaker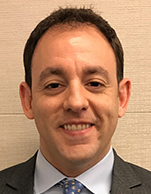 Lawrence C. Glassberg
Managing Director, Investment Banking
Maxim Group LLC

Mr. Glassberg has over 15 years of investment banking and financial services experience, having spent the past 13 years with Maxim Group LLC. Mr. Glassberg has completed a vast array of transactions across different product types including IPOs, Secondaries/Follow-Ons, Registered Directs, CMPOs, PIPEs, Privates, Fixed Income, SPACs, Fairness Opinions and M&A mandates. His public offering transactional experience spans a broad range of industries having raised in excess of $5.0 billion, of which, over $2.5 billion was raised in a book runner and/or lead placement agent position. Additionally, Mr. Glassberg has also been involved in over $4.0 billion in M&A assignments for both private and public companies.

His prior transactions have been within the following sectors: Maritime Shipping, Energy, Industrials, TMT, REITs, Hospitality, Internet Services, Financial Services, Business and Consumer Products and Services. Mr. Glassberg began his career at Trifecta LLC, a private equity and strategic advisory firm focused on the media and entertainment industries. Mr. Glassberg received his BBA as well as his MTA from the accelerated five-year masters program at The George Washington University School of Business and Public Management.