Speaker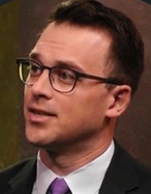 Dan Romito
AVP, Business Development & Strategy
Nasdaq

Dan Romito runs point on business development and product strategy for Nasdaq's Corporate Advisory business. During his tenure at Nasdaq, he has developed several key technology solutions and services under the Advisory repertoire. Most notably, he has helped launch and commercialize Nasdaq's investor behavioral analytics platform, the ESG Advisory Service, Insight360 Analytics module, the Activist Diagnostic, Capital Deployment Scenario Analysis, Advisory's Small Cap Targeting Service and the Biotech Targeting Program. He is also the former head of the Strategic Capital Intelligence team, a comprehensive behavioral investor-targeting program founded on Nasdaq Advisory's unique proprietary meetings analytics data, which he co-launched as well.

For the last five years, Dan has advised numerous global clients on optimizing and implementing ESG-related matters within their respective corporate strategy. His experience and research on the effects of Index Ownership, Shareholder Activism and ESG-focused investing has been featured within several different investment and finance panels across North America, Europe & APAC. Dan's several thought leadership pieces on ESG, Shareholder Activism and Index Investing have appeared in a variety of periodicals, including Harvard Business Review, CNBC, Bloomberg, Global Investor Magazine and IR Magazine.

He received a BA from the University of Chicago, an MBA in Finance from DePaul University, is a Level 3 CFA Candidate, is appointed on an ESG-focused board and is an adjunct professor at both Marquette University & The Lake Forest Graduate School of Management.