Speaker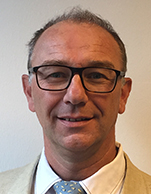 Regis Rougier
Vice President Operations
Altera Infrastructure Shuttle and Storage

Regis Rougier is VP operations at Altera Infrastructure responsible for running the operations of the Shuttle Tankers and FSO fleet worldwide.

He has over 35 years' experience in the Oil & Gas industry running complex subsea projects and offshore DP ships operations. He is a graduated engineer from Ecole Centrale in France and started as an offshore engineer working on diving support vessels before managing several large subsea construction projects at Subsea 7 in Norway, but many other places in the world.

From 2000, he held senior management positions at Group level in Subsea 7 for global offshore operations then fleet renewal and new build programs. Before joining Altera Infrastructure in 2018, he was CEO of Subsea 7 legacy company Siem Offshore Contractor focused on the Offshore Wind segment.