Speaker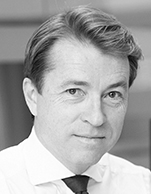 Nils Ansgar Skogstad
Managing Director, Head of Debt Capital Markets
Clarksons Platou Securities

Nils Ansgar Skogstad joined Clarksons Platou Securities in 2019 as a Managing Director and Head of Debt Capital Markets. He has over 19 years of investment banking experience advising companies and sponsors on debt financings, recapitalizations and restructurings, primarily focusing on High Yield and Leveraged Finance, across a broad range of industries and geographies. Mr. Skogstad joined Clarksons Platou from Fearnley Securities, where he held a similar role as Partner and Head of DCM. Prior to that he held various roles covering debt origination, leveraged finance and M&A as a Director at SEB in Oslo and as an Associate Director at UBS Investment Bank in Zurich and New York.

Mr. Skogstad holds a B.S. with honors in Economics and Finance from Bentley University, and an MBA from MIT Sloan School of Management.