Speaker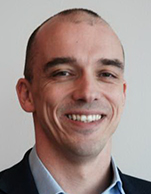 Morten Sundt
Manager, Marine
Logistics & Emergency Response
Equinor ASA

Morten Sundt has been with Equinor (previously Statoil) since 2005, initially within chartering of OSVs. Morten has held various leader positions within procurement and logistics since 2012, amongst these as head of Air Transport Services. His current position is as Manager Marine within Logistics and Emergency Response which he has held since late 2018. The Marine department within Equinor is accountable for the chartered fleet of PSVs, ERRVs and AHTS' and collaborates closely with the maritime industry. Key focus areas include safety, technology development and delivering on Equinor's targets on emission reductions.

Morten has previous experience from the Norwegian Ministry of Transport, and before that Norwegian Water Resources and Energy Directorate. Educated from the Norwegian School of Economics (NHH).