Speaker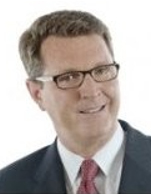 Mike Cronan
President of Marketing Services
Exchanged Traded Concepts

Mr. Cronan joined ETC from Station-Hill Growth Consulting, where he was the President. ROBO Global, the robotics ETF (ROBO) grew from $130 million in AUM to over $1 billion in AUM in 6 months. Prior to Launching SHGC, Mr. Cronan headed up the ETF Data and Education Sales and Marketing for ETF.com, starting with Index Universe. Mr. Cronan held positions with The Financial Times of London and started with the division, Money-Media. He was the SVP of Sales for Ignites, Fundfire and Board IQ doubling revenue in a few years and then was promoted within the FT to become the Head of Sales and Marketing at Medley Global Advisors. He is a graduate from Rochester Institute of Technology.