Speaker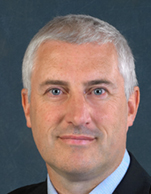 Eoin Fahy
Chief Economist, Investment Strategist
KBI Global Investors Ltd

Eoin joined KBI Global Investors Ltd in 1988, and has responsibility for economic research, investment strategy, and Responsible Investing. Eoin graduated from University College Dublin with a B.A. (Hons) in Economics. He was a board member of Ireland's Electricity Supply Board (ESB) from 2001 - 2011 & was a member of the Irish Commission on Taxation 2008 - 2009. He is a member of the US National Association of Business Economists & the CFA Institute, an Honorary Fellow of the Sales Institute of Ireland, and a frequent contributor to Irish and international media on macroeconomic and investment issues.