Speakers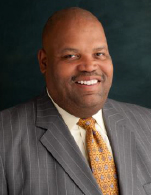 Reginald M. Browne
Senior Managing Director, Global Co Head - Exchange Traded Funds Group.
Cantor Fitzgerald & Co

Mr. Browne's service with Cantor Fitzgerald began in September 2013; he oversees the operations of the ETF Group globally. The ETF industry began in the United Stated in 1993. Mr. Browne was credited along with a few others, building the foundation of liquidity in the first series of ETFs listed in the United States. Prior to joining Cantor Fitzgerald, Browne was the Co-Global Head of the Listed Derivatives Group at KCG Holdings formally Knight Capital where he built the largest ETF team in the industry and was the steward of 38% of the listed ETFs on the NYSE/Arca exchange as lead market maker. At Knight, Browne's team was recognized globally as the best in class in the United States with annual industry recognition by clients and peers three consecutive years starting in 2010. Prior to Knight, Browne spent 20 years in senior leadership roles in derivative trading organizations which began at O'Connor and Associates in Philadelphia.

Mr. Browne has a Bachelor of Science in Business Administration with emphasis in Finance from La Salle University. Beyond his near lifelong interest in Capital markets, Browne has an interest in supporting the Arts. In May 2013, The Trip to Bountiful Producer Group which Browne was a member earned a nomination for the Antoinette Perry Award, commonly known as a Tony Award; Best Revival of a play. Browne is a trustee of McCarter Theater in Princeton, NJ.