Grand Sponsor
Eldorado Gold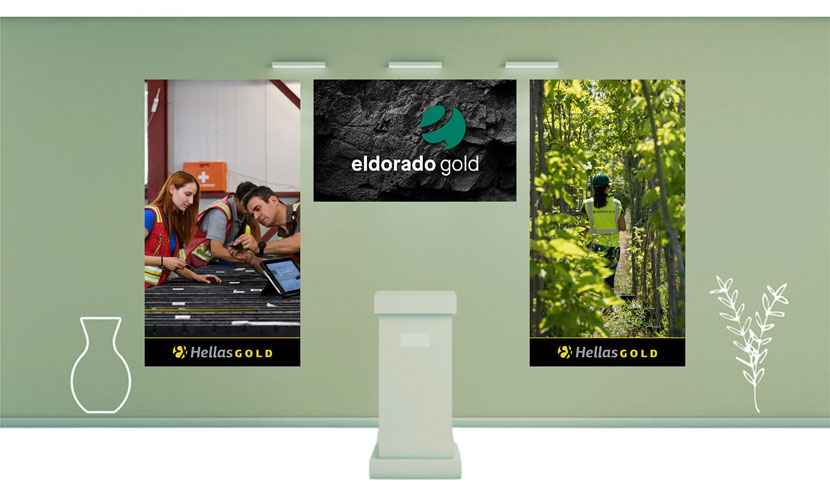 Eldorado Gold is a Canadian gold, silver and base metals producer with more than 25 years of experience in discovering, building and operating mines in Europe, Asia and the Americas. Dual-listed on the Toronto (TSX: ELD) and New York (NYSE: EGO) stock exchanges, we are focused on creating value for our stakeholders at each stage of the mining process.
Our operations are global and we have assets in Turkey, Canada, Greece, Romania and Brazil. We operate five mines: Kisladag and Efemcukuru located in western Turkey, Lamaque (Triangle mine) in Canada, and Olympias and Stratoni located in northern Greece. Kisladag, Efemcukuru and Lamaque are gold operations, while Olympias and Stratoni are polymetallic operations. Olympias produces three concentrates bearing lead-silver, zinc and gold. Stratoni produces two concentrates bearing lead-silver and zinc.
Complementing our producing portfolio is our advanced stage development project, the Skouries gold-copper project in northern Greece. Skouries is currently on care and maintenance. We have in place an amended Investment Agreement with the Hellenic Republic that provides a mutually beneficial and modernized legal and financial framework to allow for investment in the Skouries project and the Olympias and Stratoni mines. We continue to engage with the Greek government to receive regulatory approval for future permits and technical studies.
Other development projects in our portfolio include: Perama Hill, Greece; Certej, Romania; and Tocantinzinho, Brazil.
Our operating mines and development projects provide excellent opportunities for reserve growth through nearmine exploration. We also conduct early-stage exploration programs with the goal of providing low cost growth through discovery.
Our strategy is to focus on jurisdictions that offer the potential for long-term growth and access to high-quality assets. Fundamental to executing on this strategy is the strength of our in-country teams and stakeholder relationships. We have a highly skilled and dedicated workforce of over 4,500 people worldwide, with the majority of employees and management being nationals of the country of operation.
Through discovering and acquiring high-quality assets, safely developing and operating world-class mines, growing resources and reserves, responsibly managing impacts and building opportunities for local communities, we strive to deliver value for all our stakeholders.