Supporting Sponsor
EOS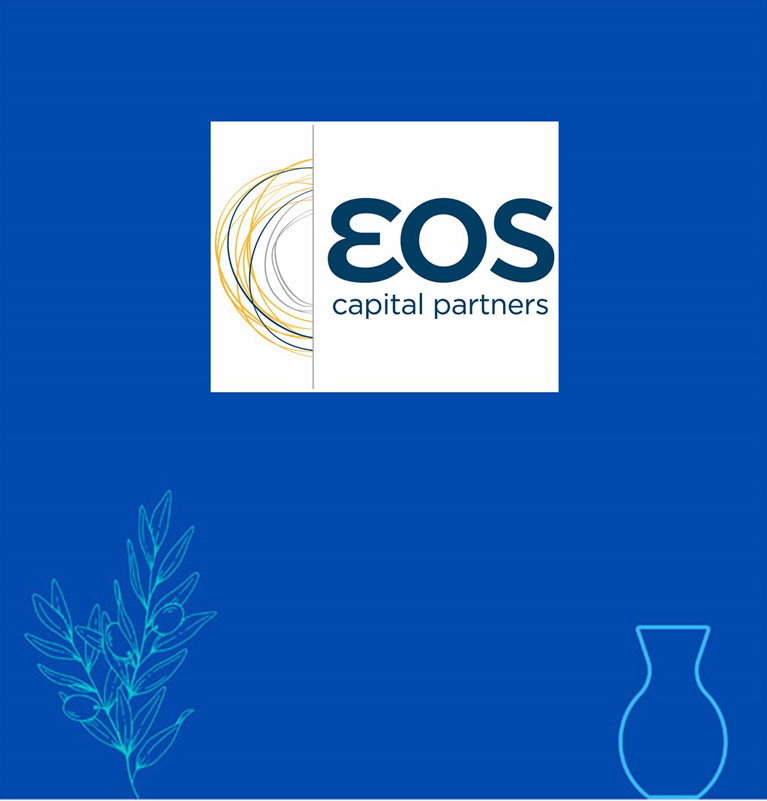 EOS Capital Partners (EOS) is the external Alternative Investment Fund Manager for EOS Hellenic Renaissance Fund, a Luxembourg-based Private Equity Fund. EOS is a €150MM private equity fund, established in May 2018, investing in Greek growth SMEs across all sectors.
Key cornerstone for the creation of the fund, was its participation in the Equifund investment platform, an initiative created by the cooperation between the Hellenic Republic and the European Investment Fund. Currently, EOS' strong investor base comprises of c. 70% institutional and 30% other private investors while the key European supranationals such as the European Investment Fund, European Investment Bank and the European Bank for Reconstruction and Development are anchor investors, proving their strong vote of confidence to the investment team and its strategy.
EOS has built its investment strategy on the following 5 key pillars: Focus on sectors with defensive characteristics
Healthy SME companies with solid business plans and strong management teams,     
Primarily acquisition of controlling minority stakes
Average investment ticket of €10MM through primarily share capital increases
Average investment holding period of 5-7 years
EOS is bringing together internationally recognised investment professionals, with a solid track record in private equity, in Greece and abroad, transaction execution and strategic business development, an extensive executive management experience, and unique access to international networks of investors and strategic counterparties.
EOS has already completed five investments and one divestment since its establishment.
EOS Capital Partners
Tel.: +30 216 2005500
info@eoscapitalpartners.com
Address: 2 Parnassou Str., 151 24, Marousi, Greece
LinkedIn: https://bit.ly/3nuLUJ7