Speaker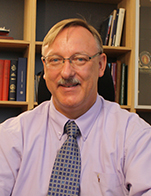 Eugen-Henning Adami
Owner and Managing Director
Mastermind Shipmanagement Ltd (MSM)

Owner and Managing Director of the Cyprus-based shipping company Mastermind Shipmanagement Ltd (MSM). MSM Group was founded in 1999 in Limassol, Cyprus and presently manages a fleet of 19 vessels of which 12 are owned. The fleet of vessels is made up of geared dry-cargo ships. German-born Captain Adami is a Cypriot citizen who has lived in Cyprus for more than 20 years and is married with Cypriot spouse.

He began his nautical career studying at Elsfleth Nautical University. In addition to his successful merchant marine career, which saw him serve as Master of the Bremen-owned cargo ship Condor P, Captain Adami has a wealth of experience as master with tall ships, spanning more than 25 years. He engaged in mentoring, teaching and lecturing since 1984. Currently, Cpt. Adami is the Immediate Past President of the Cyprus Shipping Chamber, Vice President of the Cyprus Marine Environment Protection Association and Director in various Shipping and Ship-Management Companies. He delivers lectures in Ship Management at Frederick University.