Speaker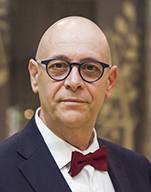 Petros Monogios
Chief Operating Officer / Ship management
Lemissoler Navigation Co Ltd.

Mr. Petros Monogios is a Director and Chief Operating Officer at Lemissoler Navigation Co Ltd. He is responsible for the day to day running of the shipmanagement arm and is directly involved in the decision making processes of the Group. Before he joined the organisation in early 1999, he worked as Area Manager for Eureka Ltd. and PM Tseriotis Ltd. Petros holds a BSc in Business Administration and Shipping from the Business College of Athens.

Throughout his professional career he continued to develop his skills through regular seminars and specialized courses. He is a certified Internal Auditor for International Safety Management Systems (ISM) and completed the executive Leadership program (ELP) by the Cyprus International Institute of Management (CIIM). He is affiliate member of the Nautical Institute (AFNI) He is actively involved with the Cyprus Shipping Chamber being a member in various Committees and Working Groups, as well as at InterManager, where he is a member of the Manning and Training Committee.