Speakers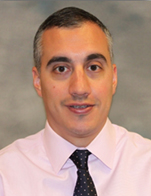 Jonathan Chappell
Senior Managing Director
Evercore ISI

Jonathan Chappell, CFA, a Senior Managing Director and senior equity research analyst at Evercore ISI, provides research coverage of marine transportation equities. Jon has been an equity research analyst since 1996, and he joined Evercore Partners as a Managing Director in 2011 after 11 ½ years in equity research at J.P. Morgan.

After spending more than three years at Value Line providing research coverage for several different industries as a generalist, Jon joined J.P. Morgan Securities' freight transportation team in 1999 focusing on the U.S. railroad and trucking sectors. Jon began to cover stocks in the oil tanker industry in 2001 as an associate analyst and, following an eight-month period during which he helped ramp-up coverage of the payroll processing industry, he returned to the shipping sector as a senior analyst in 2003.

Jon was voted #2 in the 2017 Institutional Investor poll for Shipping, #3 in 2016, and Runner-Up in the same poll in 2015. Jon was named the #1 analyst for stock selection in the Wall Street Journal's Best on the Street rankings in 2012 for industrial transportation and was also named as a top analyst in the same survey and category in 2006. Jon was also named #1 Earnings Estimator for the Marine Industry in 2016 and 2017 and #3 in Stock Selection for the Marine Industry in 2015 by Thomson Reuters, and was named #1 in Stock Selection and #2 Earnings Estimator for the Marine industry in 2010, and #2 in Stock Selection for the Marine industry in 2009 by the Financial Times and Starmine. Jon was named the #3 Earnings Estimator for the Oil, Gas & Consumables industry in 2007 and #1 Earnings Estimator for the Marine industry in 2006 by Forbes.com and Starmine.

Jon has earned a B.S. degree in Management-Finance from Binghamton University and has earned the right to use the Chartered Financial Analyst designation.