Speakers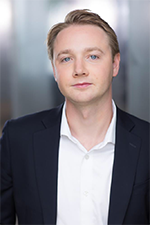 Tyler Olson
Portfolio Manager
Karlin Asset Management

Tyler Olson manages the energy investment portfolio of Karlin Asset Management, a $2 billion family office investment firm in Los Angeles. At Karlin since 2017, he has been responsible for investments in public equity, distressed debt, and private investments in oil & gas, shipping, and other real asset strategies.
Prior to joining Karlin, Tyler was a M&A banker with Barclays' Natural Resources team. He received his AB degree in Economics and Secondary degree in Energy & Environment from Harvard University.
Karlin's recent shipping investment activity & diligence has centered around publicly listed crude & product tanker equities and direct acquisitions of 10-15 year old Suezmax, MR and Aframax tankers with different private partners. Additional IMO 2020 investment activity has included heavy oil producers, scrubber manufacturers, and refiners. Tyler is ultimately responsible for sourcing attractive investment opportunities & deploying permanent capital into undervalued and overlooked businesses.