Speaker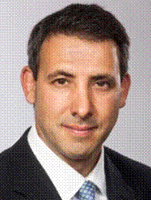 Mark Friedman
Senior Managing Director
Evercore

Mark is a long-time banker to the Shipping Industry having been an investment banker for almost 25 years in the space. Mark was at Goldman Sachs for 11 years before moving to Merrill Lynch in 2005 to run their Global Shipping Practice. Mark moved to Evercore in 2009 and has helped Evercore become one of the leading advisors and underwriters in the shipping space. Evercore has been quite active assisting shipping and offshore companies recapitalize or restructure their balance sheets including Ocean Rig, Zim, Torm, Clipper, Eitzen Chemical, Trico Marine, Danaos among others.

Evercore has also advised on many of the large public market shipping transactions including the merger of Tankers Investments and TNK, the merger of General Maritime and Navig8 Crude, the merger of Capital Product Partners and Crude Carriers and the merger of DryShips and OceanFreight. Evercore has been an active underwriter for shipping companies with more than forty underwritten equity transactions.