Speaker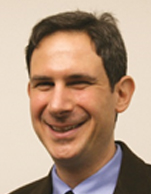 Andrew Genn
Senior Vice President for Ports & Transportation Department
New York City Economic Development Corporation

Andrew Genn is Senior Vice President of the Ports & Transportation Department at NYCEDC. In his role, Andrew supervises planning and policy initiatives related to waterborne freight and passenger transportation, air cargo facility planning, rail passenger and freight transportation. Andrew has worked at NYCEDC since 1997 and was responsible for leading the Strategic Plan for the Redevelopment of the Port of New York, the Comprehensive Port Improvement Plan, and the Maritime Support Services Location Study. These projects provided key guidance to the recently adopted Citywide Waterfront Plan and the Mayor's Waterfront Vision and Enhancement Strategy. Andrew attended Cornell University (B.S. Urban Studies) and the City University Graduate Center (M.S. Political Science). He lives in Manhattan with his wife and two children.