Speaker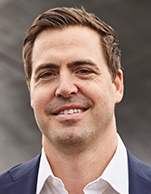 Michael Kirk
Managing Director
RMK Maritime

Michael Kirk is a Managing Director and co-founder of RMK Maritime, a London and New York based firm that specializes in maritime debt, sale leaseback of maritime assets and providing industry analysis. He has worked in finance for more than 16 years, the last 14 years of which has been focused in maritime finance. Michael is also the CEO of RMK Capital, a New York based investment bank.

Prior to RMK, Michael founded MTK Capital, a US-based maritime advisory boutique that was active in helping match institutional investors with maritime opportunities.

Within the maritime finance sector, Michael has worked at Dahlman Rose & Co. as a Vice President and DVB Bank AG as an Associate Vice President in the London office. Michael began his career at HSBC in London in the Energy & Utilities Investment Banking Group. Michael graduated from Columbia University.