Speaker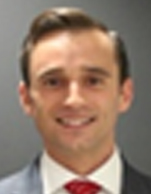 Joshua Mater
Senior Sanctions Policy Coordinator, Office of Sanctions Policy and Implementation (EB/TFS/SPI)
U.S. Department of State

Joshua Mater is a native of Oregon and has been a resident in Washington D.C. for the last eight years where he currently serves as the Senior Sanctions Coordinator for the Office of Sanctions Policy and Implementation at the U.S. State Department. Mr. Mater is responsible for overseeing 25 economic sanctions portfolios and serves as the lead sanctions officer for the Department's maximum economic pressure campaign against the Islamic Republic of Iran and the efforts in Syria. He previously served as the Director of Personal Property Management responsible for $6 billion worth of property used by the Department to conduct foreign policy around the world. Prior to joining the State Department in 2013, Joshua served as a Deputy Commander for the 402nd Army Field Support Brigade overseeing the transition of logistics operations between the Departments of Defense and State in Iraq. He is a veteran of the United States Army and Purple Heart recipient with multiple overseas tours including Operation Iraq Freedom. A recent graduate of the State Department's Senior Executive Service Candidate Development Program, Joshua holds duel bachelor degrees in geosciences and internal studies from Oregon State University and a Master's Degree in Management and Leadership from Webster's University.