Speaker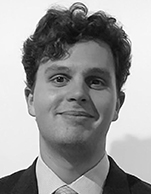 Nick Ristic
Head of Dry Cargo Research
Braemar ACM

Head of dry cargo research in London for Braemar ACM, one of the leading shipbroking firms globally. Starting with Braemar ACM in 2016, Nick is in regular contact with some of the worlds largest shipowners, charterers and trading houses, advising on all aspects of the dry bulk freight market. Nick's analysis frequently appears in the Financial Times, Tradewinds, Lloyds List and others.

Nick received a Bachelor of Science in Economics from the University of Leeds, focusing on Applied Econometrics and Shipping, winning the Oxford University Press Achievement in Economics Prize.