Speaker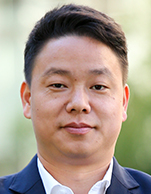 Jack Xu
Deputy Head of Shipping Finance
China Merchants Bank Leasing Company

Jack XU has been with China Merchants Bank Leasing Company since 2010. As the Deputy Head of the shipping team in CMBL which based in Shanghai - he is presently responsible for the marketing/projects developing for the major shipping regions in the world, in support of all commercial activities of CMBL's shipping finance business. For over 15 years, Jack has involved a broad range of operating, legal, finance and other related transactions/activities in the maritime industry. Jack started his career with COSCO Shipping in 2001. Before transiting into banking, he worked with INCE law firm where he practiced with WET cases and other commercial disputes. Prior to joining CMBL, he held a senior relationship manager position at Bank of Communications. Jack has received a BSc in Marine Engineering, a MSc in Economics Law and an Executive MBA degree from China Europe International Business School (CEIBS).