Speaker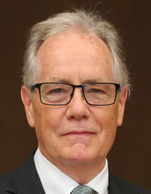 Arthur Bowring
President and Full Member
Hong Kong Maritime Arbitration Group

Arthur Bowring MH is presently an Arbitrator and Mediator and an Advisor and Consultant to the Maritime and Commercial industries.

Arthur has a broad shipping and commercial background, which includes several years at sea as a deck officer, working as a ship surveyor for Lloyds Register, acting as an oil and dry cargo chartering and owning broker and freight trader for a major international trading house, handling marine insurance placing and claims and working as a consultant, handling investigative work, and claims and project management. He was the Managing Director of the Hong Kong Shipowners Association for almost 20 years.

Arthur is President and Full Member of the Hong Kong Maritime Arbitration Group (HKMAG), Full Member of the London Maritime Arbitrators Association (LMAA) and Fellow of several professional institutions.

Arthur has been honoured by several industry awards. In addition, he has been awarded the Medal of Honour by the Hong Kong SAR Government and conferred an Honorary Fellow of the Hong Kong Vocational Training Council.