Speaker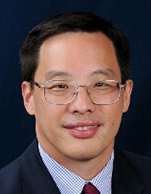 Kenneth C.K. Koo
Group Chairman and Chief Executive Officer
TCC Group

Representing the Third Generation of a 100-plus years old family shipping enterprise, Mr. Koo joined the family business "Tai Chong Cheang Steamship Co. (H.K.) Limited" in 1983 after he graduated from the University of San Diego. Throughout his near 40 years' career in the shipping industry, Mr. Koo has focused much of his efforts in establishing a strong and reputable fleet management foundation for TCC which included innovative approaches to safety and technical management as well as in the areas of manning and training of seafarers. He has also worked extensively with Chinese and Korean shipyards developing and constructing pioneering proto-type merchant vessels. These technical exploits have earned him a well respected and reputable standing in the shipping industry.

He took over the reins of the TCC Group in 2005 which had recently celebrated its Centenary in 2017. Mr. Koo has also worked tirelessly in developing a leadership role in the maritime industry. His work included leading a working group in the HK Shipowners Association developing the first ever set of guidelines for the selection and application of ballast tank coatings in 1994, forming a working group of 12 Mainland China maritime education training institutes to develop unified minimum standards of seafarers training in 1999, developing a proto-type "Yangtzemax" capesize bulk carrier with Shanghai Waigaoqiao Shipyard in 2000 and in 2010, established a research and development program with the University of Southern California's Viterbi School of Engineering to develop complete combustion efficiency in marine diesel engines in order to address the pressing environmental issues of greenhouse gas emissions from ships.

Finally, through his positions as past Chairman of the HK Shipowners Association and present Vice Chairmanship of INTERTANKO, Mr. Koo continues to champion a stronger Asian voice in the maritime industry.