Speaker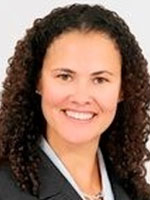 Kelly Speakes-Backman
Acting Assistant Secretary for Energy Efficiency and Renewable Energy
U.S. Department of Energy

Kelly Speakes-Backman is the Acting Assistant Secretary and Principal Deputy Assistant Secretary for the Office of Energy Efficiency and Renewable Energy (EERE) at the U.S. Department of Energy. In her role, Speakes-Backman leads and directs EERE, focused on creating and sustaining American leadership in the transition to a global clean energy economy. She oversees the planning and execution of the organization's $2.8B portfolio of research, development, demonstration, and deployment activities in energy efficiency, renewable energy, and sustainable transportation.

Speakes-Backman most recently served as the first CEO of the Energy Storage Association, the national trade organization for the energy storage industry. She has spent more than 20 years working in energy and environmental issues in the public, NGO, and private sectors. In 2019, Speakes-Backman was honored by The Cleanie Awards as Woman of the Year.