Speaker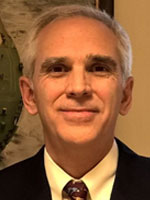 Richard Gilmore
Executive Vice President
Maran Gas Maritime Inc.

Richard Gilmore holds the position of Executive Vice President at Maran Gas Maritime Inc., the LNG shipping unit of the Angelicoussis Shipping Group Limited. Maran Gas took delivery of its first LNG vessel in 2005 and today has a fleet of 37 vessels on the water; with 34 LNG vessels operated by Maran Gas, two LNG vessels operated by Nakilat and one FSRU operated by Excelerate Energy. Maran Gas has eight more LNG vessels under construction at DSME and one LNG vessel under construction at SHI.

Mr. Gilmore's career in the LNG shipping industry spans over 40 years, covering LNG ship design and construction, operations, and finance. At Maran, Mr. Gilmore oversees the management of the gas fleet and participates in the new business development activities.

Richard Gilmore received a Bachelor of Science in Marine Engineering and Naval Architecture from Webb Institute and an MBA from Harvard Business School.