Speaker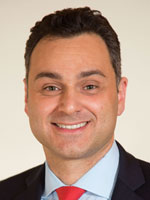 Alexandre L. Ibrahim
Head of International Capital Markets
New York Stock Exchange

Alex Ibrahim is Head of International Capital Markets for the New York Stock Exchange (NYSE), a wholly- owned subsidiary of Intercontinental Exchange (NYSE: ICE). In this role, Ibrahim is responsible for attracting new listings from around the world – including Asia, Canada, EMEA and Latin America – and managing the NYSE's relationship with the hundreds of companies based outside of the U.S. in NYSE's listed community of leading companies. In this role, he also advises private companies, private equity firms, venture capitalists, investment bankers, legal and government communities and other exchanges on the exchange landscape, issues, NYSE initiatives and listing venue choice.

Prior to joining NYSE in 2000, Ibrahim held various positions in Brazil and the U.S. for a multinational consulting corporation. Ibrahim earned both his B.S. degree in Marketing and International Trade as well as his MBA from the Zicklin School of Business in New York. He also attended the School of Engineering at Universidade Gama Filho in Rio de Janeiro, Brazil. He is fluent in English, Portuguese and Spanish.