Speaker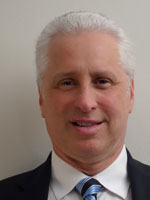 Robert Lustrin
Counsel
Reed Smith LLP

Rob Lustrin heads up Reed Smith's New York-based shipping capital markets team, and has been advising shipping and offshore industry clients in corporate and U.S. securities law matters for more than 25 years. He has represented U.S. and overseas clients in capital markets securities offerings, including public and private equity offerings, high-yield and convertible debt offerings, Rule 144A and Regulation S offerings, mergers, asset acquisitions, consent solicitations, exchange offers, and tender offers.
Rob also has advised clients on U.S. securities law disclosure and compliance matters, including the preparation and filing of disclosure and beneficial ownership reports under the Securities Exchange Act of 1934 and related SEC rules and regulations.
In addition, Rob is admitted to practice law in the Republic of the Marshall Islands, which is home to one of the largest ship registries in the world, and has been a frequent speaker at shipping and offshore industry conferences on the subject of U.S. securities law and regulation.