Speaker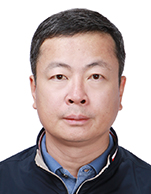 Xiong Jianfeng
General Manager of Ship Leasing Division
CDB Financial Leasing Co., Ltd.

Mr Xiong Jianfeng graduated from Shanghai Jiaotong University and World Maritime University, majoring in Naval Architecture and Shipping Management. Mr Xiong has near 30 years' experience in shipbuilding, shipping and ship investment. He joined COSCO after graduation, in charge of shipbuilding and S&P. After 26 years' service in COSCO, Mr Xiong joined CDB Financial Leasing as head of ship leasing business.