Speaker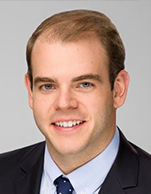 Benson Peretti
Executive Vice President
Liberian Registry

Benson Peretti is the Executive Vice President of the Liberian Registry, the world's second largest ship registry. Benson is currently based at the Registry's headquarters outside of Washington DC. He has been with the Registry since 2012 when he joined to establish the Singapore regional office, as well as lead the expansion of the Registry in Asia. Today the Liberian Registry has 12 offices in Asia, and is the fastest growing registry in the world.

Benson graduated from the US Merchant Marine Academy, and holds an MBA from the National University of Singapore and University of California at Los Angeles. Benson sailed for seven years aboard containerships, rising to the rank of Chief Mate. He has also served as an officer in the United States Navy.