Speaker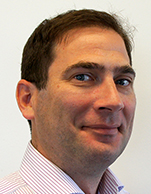 Charles Haskell
Program Manager
Lloyds Register Decarbonization Hub

Charles Haskell is Lloyd's Register's Decarbonisaton Programme Manager and leads the LR Maritime Decarbonisation Hub.

Charles joined Lloyd's Register (LR) in 2001 and worked in various ship repair and new construction yards in UK, France and Poland before working in South Korea on a number of projects for container ships, tankers, and LNG carriers. Following this he moved to the Middle East, conducting audits and in-service surveys. He then transitioned into client management and led the Middle East and Africa business development team before returning to the United Kingdom and resuming a similar role.

During this time he has worked with several clients on zero-emission projects that spurred his passion to work more on helping shipping achieve the IMO 2050 ambitions. Charles then returned?to the UK as a business development manager for LR's?Marine and?Offshore?businesses.