Speaker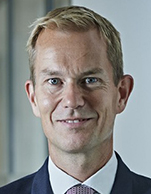 Mads Peter Zacho
Head of Industry Transition
Mærsk McKinney-Møller

Mads Peter Zacho is Head of Industry Transition in the Mærsk McKinney-Møller Center for Zero Carbon Shipping. He has worked in shipping for 17 years, most recently as CEO for J. Lauritzen A/S. Before that he was CFO in TORM and CFO in SVITZER. He spent the first 10 years of his career in the financial industry in Denmark and the US.

Mads has an MSc in Economics from University of Copenhagen and an MBA from IMD, Lausanne.