Speaker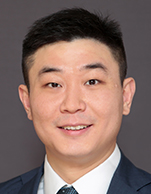 Edward Liu
Legal Director, Hill Dickinson Hong Kong
Principal Representative, International Chamber of Shipping (China) Liaison Office

Qualified in both China and England & Wales, Edward Liu specialises in commercial and shipping litigation and arbitration. He is extensively experienced in advising and handling international commercial disputes covering areas such as sale of goods/trade and commodities, energy and offshore projects, shareholder and equity related disputes, and international investment, commercial fraud, worldwide enforcement of judgments and arbitration awards etc. He is also an arbitrator and mediator.

Edward has been appointed as members of a number of advisory bodies to the Hong Kong Government, including Advisory Committee on Promotion of Arbitration, Steering Committee on Mediation, Aviation Development and Three-Runway Advisory Committee, and Hong Kong Maritime and Port Board. In addition, he is an editorial member of Lloyd's Shipping & Trade Law, a visiting professor of the Shanghai Maritime University School of Economics & Management, an adjunct lecturer of the University of Hong Kong School of Professional and Continuing Education.

In 2019, Edward Liu was named by Lloyd's List as one of the "Top 10 maritime lawyers 2019". In 2018 and 2019, he was named twice as one of "Top 100 Most Influential People in Chinese Shipping Industry". In 2017, he was listed by Lloyd's List as one of "Top Five in the Next Generation in Shipping". In 2015, Edward was honoured as one of "The Ten Outstanding New Hong Kong Young Persons".