Speaker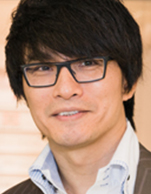 Benjamin Wong
Head, Transport and Industrial, Invest Hong Kong
The Government of the Hong Kong Special Administrative Region

Mr Benjamin Wong is the Head of Transport and Industrial Sectors at Invest Hong Kong, the Government department responsible for attracting and facilitating foreign direct investment into Hong Kong. He has a diversified portfolio covering aviation, maritime, mass transit, road transport, logistics, energy, mining and natural resources, construction and infrastructure, industrial trading and manufacturing etc.

He is a member of the Maritime and Port Board, Maritime and Port Development Committee, Manpower Development Committee and Promotion and Event Committee. Mr Wong also has a very tight collaboration with the community and government counterparts on major initiatives such as the Belt and Road and the Greater Bay Area.

With extensive experience in both the private and public sectors, Mr Wong's expertise combines transport sector knowledge, international marketing and economic development. Before joining InvestHK, Mr Wong has spent over ten years with some of the biggest European and American companies with regional responsibilities.

Mr Wong holds a Master of Business Administration degree from the Chinese University of Hong Kong; a Bachelor of Commerce and a Bachelor of Arts from the University of Alberta, Canada. He is also a lifetime member of the Beta Gamma Sigma Society.