Speaker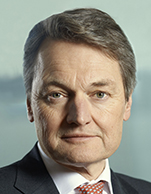 Jens Ismar
Executive Director Shipping
EXMAR

Jens Ismar (born 1957) works as an Executive Director Shipping in Exmar NV Antwerp Belgium, and is in charge of the shipping business unit, which controls 35 vessels, primarily within LPG also, board member of Ocean Yield since 2013.

Mr. Ismar has a long and diversified background from the shipping industry. He was the CEO of Western Bulk AS between 2008 and 2019 and prior this he was Director in Bergesen d.y./BW Gas in charge of Chartering and Operations from 2001 to 2008. Prior this he was Managing Director in Lorentzen & Stemoco AS and held various broker postions in Stemoco and Inge Steensland. Mr Ismar has a Bachelor of Business Administration from the Lund University in Sweden.