Speaker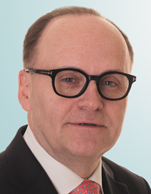 Nigel D. Cleave, FICS
Senior Advisor
OneLearn Global Ltd.

Nigel commenced his career as a navigating cadet officer with Cunard, thereafter, holding CEO positions within the global ship owning, ship management and maritime training sectors, including building a ship management business up from zero to a diverse managed fleet of 135 full technically-managed vessels.

A fellow of the Institute of Chartered Shipbrokers, in addition to OneLearn Global, he is senior advisor to the maritime, energy, fuel treatment technology, satcom, technical support services and private equity sectors.

Experienced NED and audit committee chairman, he is a past member of the Cyprus Shipping Chamber, Marine Shipping Mutual Insurance hull club, various Cyprus Technical committees, InterManager & BIMCO Documentary committee.

Fully conversant with M&A requirements from inception to completion & seamless integration, Nigel also maintains a strong interest in aviation and start-ups.