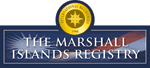 CAPITAL LINK'S 1st ANNUAL SHIPPING & OFFSHORE CSR FORUM

London, 2nd November 2011

As evidenced by an impressive attendance that exceeded 300 participants, Capital Link successfully organized its 1st Annual Shipping & Offshore CSR Forum "CSR as a Competitive Advantage - Bridging Industry, Environment and Society" on 27th October 2011 at One Moorgate Place in cooperation with the London Stock Exchange Group, Intertanko, NYSE Euronext and NASDAQ OMX.

The Forum's objective was to help raise awareness about the practice and benefits of CSR in the shipping and offshore industries. Through this event, Capital Link sought to provide companies with additional incentives by publicizing the benefits of CSR not only to a wider audience of shipping and offshore industries, but also to the investment and financial communities as well as the public at large. In doing so, the aim of the event was to become a centralized informational source and communications platform on the topic of CSR, linking industry, government and non-government organizations, industry associations, the financial and investment community and the public.

Capital Link's President, Mr. Nicolas Bornozis, emphasized in his welcome remarks that: "In light of the economic crisis, a globalized economy and greater industry sophistication and expectations, Corporate Social Responsibility (CSR) is an increasingly important issue that shipping and offshore companies cannot afford to ignore. From the recent accidents off the Gulf of Mexico, Spanish coastline, and along the English Channel, these developments demonstrate just how environmental accidents have an adverse effect on long-term growth rates and the business health for companies around the world. At this critical moment, Capital Link launches its first Shipping & Offshore CSR Forum in London recognizing the significance of London as an industry hub.

"CSR practices can generate tangible financial, commercial, and operational benefits for companies, especially as more and more investors, financiers, and business partners prefer sustainable and reliable entities. With this forum, Capital Link offers more than its personalized brand of investor relations and financial communications services for its clients. We remain committed to linking the international shipping industry to the wider investment community through our websites, webinars, newsletters, and conferences spanning across New York, London, and Athens. Now with our CSR initiative, we aim to enhance the information flow on CSR practices and benefits mainly to the shipping industry itself, as well as to the wider community. By facilitating the flow of information through our online and print portals, we not only raise the profile of the shipping industry but we also provide an effective networking platform for industry professionals, bankers, financiers, and investors alike."

Indeed, the need for increased CSR activities by companies is not just mandated by a growing regulatory trend. Market forces also push to this direction as charterers increasingly demand their business partners to adopt and implement CSR policies of their own. A consistent CSR commitment and track record can become a differentiating factor and a competitive advantage from an operational and commercial point of view. It can also impact the valuation and cost of capital for listed companies as investors may perceive them as safer and more sustainable investment choices.

Capital Link organised this Forum in order to address the complex issues of incorporating CSR as part of a sustainable and competitive business model. After all, the disregard for the environment does not only extend to oil spills. Violation of employees' human rights, carbon emissions, damaging ballast and bilge water, substandard ships, and the lack of regulation enforcement all contribute to environmental and societal harm.

There are over 2,700 organizations working to promote CSR in more than 105 countries today. In an industry as global and multicultural as maritime and offshore shipping, organizations ignoring social priorities are in danger of losing a competitive advantage in terms of gaining market share, attracting top talent, and preserving employee retention. It seems appropriate, then, for maritime shipping and offshore companies to realize that a successful business model for CSR and corporate social performance (CSP) is not only possible, but also comes hand in hand.

PRESENTATIONS

Mr. Sam Kimmins, Principal Sustainability Advisor, Forum for the Future – Sustainable Shipping Initiative, presented on "CSR in Shipping: An Irreversible Trend & Increasingly Important Issue". He described how the CSR spotlight is beginning to fall on the shipping industry. Over the last 30 years, CSR has emerged from niche practice to mainstream, to become synonymous with good business. Shipping has remained a relatively hidden industry, but increasingly, customers, financiers, and regulators are demanding greater disclosure of social and environmental performance. With technology enabling new levels of hyper-transparency, it will become increasingly difficult to remain under the radar. The world of CSR is also changing. Best practice has moved on from annual reporting of incremental improvements. Leading organisations are recognising that Sustainability is no longer 'nice to have', but an essential component of successful business strategy.

Ms. Maria Bruun Skipper, Consultant, Trade and Shipping Policy Department, Danish Shipowners Association, presented on "CSR Trends Beyond Regulatory Compliance: The Danish Approach". She pinpointed that shipping is Denmark's largest export industry and it is therefore crucial that the Danish government sees CSR as a business opportunity going beyond regulatory compliance. Only then will CSR become an integrated part of the strategic business model and create value for the business. Danish shipping companies work strategically to incorporate CSR in their businesses and their daily operations. As a trade organization, The Danish Shipowners' Association, promotes and supports Danish shipping's CSR profile as Danish shipping should stay a part of the leading shipping nations when it comes to social, environmental, and economic sustainability.

Ms. Anna Scott, Higher Human Factors Consultant, Human Engineering Services, LR Scandpower Limited (Lloyd's Register), presented on "Managing Safety Across Diverse Ethnic Cultures" and underscored that Corporate Social Responsibility is dependent on the top down participation of senior

management in instilling and acting on the values that drive CSR policy. Equally, it is reliant on bottom up cooperation of the workforce. In large multi-ethnic organisations, it is important to understand how to obtain that cooperation across different national groupings. Secondly, it is vital to understand the distinction between CSR policy priorities and "values." Business and policy priorities can change, but business values should remain constant.

Mr. John Hatley, Vice President, Ship Power, Wärtsilä North America, Inc., presented on "New Marine Era for Gas – OPEX Savings & Emission Reduction" and said that natural gas captures both a fuel cost savings and significant emissions reduction while providing clean burning attributes. This presents a welcome course charting future voyages where emissions compliance within the existing SECA's of Europe and the new ECA of North America challenges fleets with strict emission regulations. Until now, it's been a chicken and egg situation where owners, desiring to adopt clean affordable natural gas, questioned gas availability and pricing while citing a lack of existing logistics infrastructure. Recent changes in the Joint Co-operative agreement signed by Wärtsilä and Shell brings certainty to natural gas supply plus regional distribution, which promotes early investment in this exciting new era for gas. Of particular interest are the lego building block technology advances that now enable small scale LNG liquefaction facilities to achieve nearly the same capital efficiencies of historic, mega scale plants, therefore enabling rapid distribution of LNG regionally. His presentation covered the "What and Why," citing how shale abundant forecasts coincide with known regulatory drivers, explored "How" natural gas vessels today demonstrate 20 years of real experience, and then finally drew "Conclusions" on why the future is bright for clean, affordable, available, and safe natural gas fuelled vessels. Today natural gas is fast transitioning.

Mr. Graham Stark, VP HSSEQ, SeaBird Exploration, presented on the "Offshore Sector" and emphasised that Corporate Social Responsibility should be more than just skin deep, by involving the Management at the corporate level with risk-based decisions that affect the whole organisation, which will give support, success, and credibility to due processes. The Management system full implementation should also be more than just skin deep, by implementing all risk management processes, which will provide a payback to Management completing the continuous improvement circle.

Mr. Julian Bryan Speck, UK Vice President, FutureShip GmbH (A GL Group Company), presented on "Cost Savings – Commercial Advantages – CSR Value". From the prevailing wisdom of the 1970s that the social responsibility of business is to increase its profits, CSR is now a key driver of a ship owner's competitive advantage. Mr. Speck presented ways in which a strategy of focusing on quality ships, emphasising energy efficiency, and reducing environmental impacts could result in owners being able to extract maximum value from their CSR programmes.

Mr. Per Gullestrup, Partner & CEO, Clipper Group A/S, presented on "Piracy & CSR" and said that the responsibility of a shipowner in connection with a hi-jacking, is first and foremost to ensure that the crew and the relatives are handled with the utmost care, to facilitate that the release is as quick as possible, and to try and maintain the sanity of all involved, hopefully resulting in the seafarers going back to sea (i.e. to avoid a double jeopardy where they are first subjected to inhumane and debilitating trauma by the hands of the criminals and then to find themselves unable to go back to sea).

Ms. Helle Bjerre, Vice President, HR & Business Support, Nordic Tankers A/S, presented on"CSR is Good Business" and addressed the fact that areas typically covered by the CSR terminology (and in line with

the UN Global Compact), such as safety and the environment, are areas that we have all been working with for many years, also before the CSR terminology became so mainstream. The reason we have done so is because these initiatives have been based on sound business cases, and thus the conclusive title of her presentation, CSR is good business. Her presentation also mentioned areas where it is slightly more difficult to work with CSR from a "good business" perspective, at least on an individual company basis, and where it is important to work together as an industry or governmental/regulatory level.

Ms. Ulla Eithz Nielsen, Director, CSR, Dampskibsselskabet NORDEN A/S, presented on "Linking CSR to the Bottom Line" and said that CSR is an integrated part of NORDEN's way of doing business. It paves the way for the development of the company as it has a positive impact on their bottom-line by reducing their cost, especially as to fuel consumption and because it is a strong sales parameter. More and more customers and partners are focusing on their CSR initiatives.

Capt. Elias Ladas, HR & Training Manager, Danaos Corporation, and Ms. Helene Regnell, Head of Corporate Responsibility, Maersk Line, presented on the "Container Sector". Capt. Ladas talked about his Company's Corporate Social Responsibility and how the human element and environmental awareness are an integral part of it. The human element plays a significant role in enhancing their company's corporate identity and prosperity. Through various examples they showed how their shore based employees, aided by their company, have helped better the community either by participating in public awareness schemes, such as helping to clean various Greek coastlines, or arranging fundraisers to support public foundations for abandoned children. They also showed how Danaos strives to create a solid "employee-company" relationship by evoking the sense of 'team-spirit' amongst its employees through various social activities hosted by the company. Another important factor of their CSR showed how Danaos' Seafarers receive continuous in-house training, helping them enhance their professional knowledge and at the same time bestowing upon them their company's care for them and their corporate culture for environmental safety and awareness. The presentation also focused on another very important CSR factor, which is Danaos' involvement in current and future shipping projects aiming to improve the Company's environmental initiative and awareness by supporting the "Greenship" design, participating in the Energy Efficiency Design Index (EEDI), Trim Optimization, and Ballast Water Treatment.

Ms. Regnell explained why ML has initiated a Cradle to Cradle passport initiative, which is a closed loop recycling system that allows for reuse of materials on the same or higher product level compared to traditional recycling, which is down cycling and requires continuous input of new materials. The continuous demand for new steel is a challenge when populations increase and overall demand for steel is growing exponentially. At ML, they are recycling according to their policy, which demands recycling at ISO 14000 certified yard in China. However the Cradle to Cradle passport will require even closer collaboration with a recycle yard in order to secure proper separation of materials in accordance with the Cradle to Cradle Passport.

DISCUSSION PANELS

"CSR as an Operational & Financial Advantage – A Way to Enhance Shareholder Value"

Moderator: Mr. Nicolas Borkmann, Senior Broker, ACM Shipping

Panelists: Ms. Stephanie Maier, Corporate Responsibility Manager, AVIVA Investors and Ms. Karianne Tieleman, Head of Risk and Portfolio management, Energy & Transportation, ABN AMRO

Corporate social responsibility (CSR) isn't just about doing the right thing. It means behaving responsibly, and also dealing with suppliers who do the same. CSR needs to be lived and filled with content in order to be recognized as value enhancing and therefore creating an extra layer of motivation for clients to enter into profitable business relationships. Only this will add true value to the company and will have a positive effect in shareholder's value in real terms. Companies often favour suppliers and service providers who demonstrate responsible policies, as this will have a positive impact on how they are perceived by their own customers.

"Industry Initiatives as a Prelude to CSR"

Moderator: Mr. Richard du Moulin, former Chairman of INTERTANKO and CEO – Intrepid Shipping

Panelists: Mr. Marc Foster, Chartered Engineer, and Custom Relations/Vetting, RightShip, Capt. Kuba Szymanski, Secretary General, InterManager and Capt. Garry Hallett, Deputy Director, Oil Companies International Marine Forum (OCIMF) & Chief Representative to IMO

Mr. Du Moulin discussed that long before CSR became a corporate buzzword, the shipping industry took initiatives to make its operations more responsible to society's concerns. In almost every instance of such behavior, this "proactivity" was the result of public outrage and industry embarrassment derived from a disaster. Some noteworthy examples were:
1912 – Titanic
1914 – first Safety of Life at Sea Convention (SOLAS)
1967 – Torrey Canyon
1973 – MARPOL
1978 – Amoco Cadiz
1978 – MARPOL 73/78
1989 – Exxon Valdez
1990 – IMO 13G (Congress OPA 90)
1980 – Derbyshire
1997 – IMO Structural Rules for Bulk Carriers (Lord Donaldson Report)
Does our industry ever initiate improvements before disaster? What are examples of industry actions in advance of public pressure? Is safety of our seafarers, passengers, and environment our only substantial application of CSR to shipping? Should we concentrate our efforts on HSE only or expand to a wider CSR? What are examples of "Corporate Social Responsibility" beyond HSE in shipping?
"Human Element"
Moderator: Dr. Malcolm Willingale, Maritime Consultant, V.Group
Panelists: Prof. Helen Sampson, Director, Seafarers International Research Centre, Cardiff University, Mr. David Patraiko FNI, Director of Projects, The Nautical Institute, Ms. Anna Scott, Higher Human Factors Consultant, Human Engineering Services – LR Scandpower Limited (Lloyd's Register) and Mr. Jon Whitlow, Secretary of ITF Seafarers, Fisheries and Inland Navigation – International Transport Workers' Federation (ITF)
The Human Element panel discussed various people aspects of the CSR agenda. Ms. Scott compared priorities with values as the foundation of CSR and other panellists covered welfare and training issues as they affect shore-based and seafaring staff. The industry's approach to piracy, a major 'test' of a company's commitment to acting in a responsible way given the serious threats posed, was also aired.
"Environment & Climate"
Moderator: Mr. Richard Meade, News Editor, Lloyds List
Panelists: Mr. John Hatley, Vice President, Ship Power, Wärtsilä North America, Inc., Mr. Alisdair Pettigrew, Consultant and Senior Advisor, Carbon War Room Shipping Operation, Ms. Helena Athoussaki, CEO, Carbon Positive and Mr. Jan Fransen, Managing Director, Green Award Foundation
There is more to environmental compliance than operating a vessel in accordance with the International Maritime Organization guidelines. Shipping is increasingly subject to commercial environmental pressure as other companies focus on their own supply chain performance and expect their suppliers to do the same. This panel explored the determining factors behind environmental investment in shipping and asked why there is still a gulf between the wider political debate taking place internationally and the reality of shipping operations today.
"Ship Recycling"
Moderator: Dr. Anil Sharma, President, Founder, and CEO, Global Marketing Systems, Inc. (GMS),
Panelists: Dr. Nikos Mikelis, Head, Marine Pollution Prevention and Ship Recycling Section, Marine Environment Division, International Maritime Organization (IMO) and Ms. Helene Regnell, Head of CSR, Maersk Line.
Dr. Anil Sharma spoke on some of the contemporary issues of ship recycling, including myths and facts surrounding ship recycling in the Indian subcontinent. Almost 97% of a ship is recycled in the Indian subcontinent leaving only 3% as waste – whose identification, removal, transport, and disposal is being carried out in the most safe manner and in line with the industry's best practice. Ship recycling forms part of the socioeconomic structure of the economies in the Indian subcontinent and is responsible for creating jobs ranging from about 50,000 jobs directly on the yard to over 300,000 in the supply chain.
The current business paradigm demonstrates that it is easier to practice effective ship recycling practices in a country, which has created a value for an asset, rather than create an entire industry in a country where the asset itself may be considered a liability. He stated that ship recycling in India, which is the largest ship recycling centre in the world, is no more unlicensed, uncertified, or still locked in rudimentary methods of 25 years ago. Instead, almost 40% of yards in India are certified to relevant ISO standards by accredited certifying bodies including IACS Class Societies. It has come a long way in establishing a safety, health, and environment protection system and offers today's ship owners with ship recycling solutions that provide them with value. It is also among the best industry practitioners in safe and environmentally friendly ship recycling. Ship owners can therefore achieve best value for their ships and also ensure that their CSR requirements are being fully met.
In spite of the obvious and inherent benefits and available resources and facilities to recycle ships in a green manner, there is a lack of will amongst ship owners to recycle ships in the Indian subcontinent. There are ship owners who want to do the right thing and follow best CSR practices being practised in Indian subcontinent, but who are faced with misinformation. In this regard, ship recycling in the Indian Sub Continent has faced disproportionate and often unjustifiable criticism based largely on hearsay and opinions. Less than 5% of the ships recycled today go through a proper Green Ship Recycling Program (GSRP). Those who care, chose to avoid the Indian subcontinent, when it is better in the long run to leave green "footprints in the sand".
Dr. Mikelis mentioned that a company that voluntarily accepts a cost for practising green ship recycling is a powerful example to the industry, its clients, and to society. Such companies can claim to be leaders showing us the way to a better future. However, choosing a reputable yard in the context of CSR requires making a judgement on standards that are not absolute. In South Asia, there are recycling yards which are implementing improvements. These yards need to be supported by the custom of quality shipowners. Shipowners should not blindly practise CSR, by choosing to work only with those recycling yards that already apply the highest standards.
"Maritime Safety"
Moderator: Mr. John Wickham, Director and Partner, MTI Network
Panelists: Mr. Peter Swift, former Managing Director, INTERTANKO, Mr. Giles Noakes, Chief Maritime Security Officer, BIMCO and Mr. Per Gullestrup, Partner & CEO, Clipper Group A/S
The aim of the Maritime Safety panel was to openly discuss the ways that effective CSR policies can bring about a greater awareness to ensure that personnel are always treated with the very best care in their working environment. In particular, the panel discussed how the crews of pirated and hijacked vessels do require the best care after release to be able to handle the very high levels of stress and trauma that they have experienced and also to look at the difficulties the crew's families undergo during the hijack period and the best methods to relieve their plight. Other areas for discussion were the protection of vessels and crews from attack, the expansion of piracy activity outside Somali waters, and what can be done to tackle the threat.
"Tanker Sector"
Moderator: Mr. Sean Moloney, Editorial Director, Ship Management International
Panelists: Mr. Hans Norén, President, Concordia Maritime AB, Ms. Helle Bjerre, Vice President, HR & Business Support, Nordic Tankers A/S, Mr. David Bryce, Shipbroker, Tsakos Group and Mr. Richard du Moulin, former Chairman of INTERTANKO and CEO – Intrepid Shipping
Shipping legislation has tended to be reactive rather than proactive. You only need to note Exxon Valdex/OPA 90, Torrey Canyon/MARPOL to see that in action. But the tanker industry and shipping in general needs to paint a positive CSR image if it is to attract the best career brains and to be seen as an industry of the future. The tanker industry is more than oiled birds and soiled beaches: 99.9% of oil shipped arrives safely and that comes through robust external and internal legislation.
"Dry Bulk Sector"
Moderator: Mr. Paul Gunton, Executive Editor, IHS Fairplay
Panelists: Ms. Ulla Eithz Nielsen, Director, CSR, Dampskibsselskabet NORDEN A/S, Capt. Jonathan R. Stoneley FNI, Environment & Compliance Manager, Cargil, Ocean Transportation and Mr. Gildas Maire, Chief Executive Officer, Louis Dreyfus Armateurs
The Dry Bulk panel focused on the link between CSR and a company's bottom line. Investing in social initiatives can represent a significant outlay and the panellists explored the costs and consequences of their involvement in CSR projects. In short, what do they get for their money and where does the balance lie between altruism and shareholder value? Looking ahead, at a time when dry cargo companies' finances are being squeezed, what role will CSR initiatives have in their future plans?
GLOBAL SPONSORS
Global Lead Sponsor: ABN AMRO
Global Gold Sponsors: Germanischer Lloyd, FutureShip (A GL Group Company)
CORPORATE SPONSORS
Global Management Systems (GMS), Holman Fenwick Willan LLP, Lloyd's Register, Carbon Positive, Danaos Corporation, SeaBird Exploration, Tsakos Energy Navigation and Wärtsilä North America, Inc..
SUPPORTING SPONSOR
International Registries, Inc.
SUPPORTING ORGANIZATIONS
Carbon War Room, CSR Europe, IMASMA and SPNL.
MEDIA PARTNERS
BusinessFile, Coracle Online, Elnavi, The Journal of Commerce, Lloyd's List, The Maritime Executive, NafsGreen.gr, Ship2Shore, TradeWinds, Worldoils.
CONFERENCE MATERIAL
All conference material is available on Capital Link's website, at:
http://forums.capitallink.com/csr/2011london/index.html?articleID=1MMIrKMdNOUBSL5
ABOUT THE ORGANIZERS – CAPITAL LINK
Capital Link is a New York-based Advisory, Investor Relations and Financial Communications firm. Capitalizing on our in-depth knowledge of the shipping industry and capital markets, Capital Link has made a strategic commitment to the shipping industry becoming the largest provider of Investor Relations and Financial Communications services to international shipping companies listed on the US and European Exchanges. Capital Link's headquarters are in New York with a presence in London and Athens.
In our effort to enhance the information flow to the investment community and contribute to improving investor knowledge of shipping, Capital Link has undertaken a series of initiatives beyond the traditional scope of its investor relations activity, such as:
www.CapitalLinkShipping.com: A web based resource that provides information on the major shipping and stock market indices, as well as on all shipping stocks. It also features an earnings and conference call calendar, industry reports from major industry participants and interviews with CEOs, analysts and other market participants.
Weekly Capital Link Shipping e-Newsletter: Weekly distribution to an extensive audience in the US & European shipping, financial and investment communities with updates on the shipping markets, the stock market and listed company news.
www.CapitalLinkWebinars.com: Sector Forums & Webinars: Regularly, we organize panel discussions among CEOs, analysts, bankers and shipping industry participants on the developments in the various shipping sectors (containers, dry bulk, tankers) and on other topics of interest (such as Raising Equity in Shipping Today, Scrapping, etc).
Capital Link Investor Shipping Forums: In New York, Athens and London bringing together investors, bankers, financial advisors, listed companies CEOs, analysts, and shipping industry participants.
www.MaritimeIndices.com: Capital Link Maritime Indices: Capital Link developed and maintains a series of stock market maritime indices which track the performance of U.S. listed shipping stocks (CL maritime Index, CL Dry Bulk Index, CL Tanker Index, CL Container Index, CL LNG/LPG Index, CL Mixed Fleet Index, CL Shipping MLP Index – Bloomberg page: CPLI. The Indices are also distributed through the Reuters Newswires and are available on Factset.
For further information, please contact Capital Link:
New York: Nicolas Bornozis or Eleni Bej at +1 212 661 7566
Athens: Olga Bornozi or Maria Chercheletzi at+30 210 6109 800
London: Annie Evangeli at + 44 (0) 20 3206 1322
www.capitallink.com / www.capitallinkshipping.com / www.capitallinkforum.com