SPEAKERS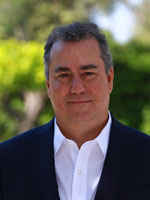 Achilles V. Constantakopoulos
Chairman
TEMES S.A.

Achilles Constantakopoulos is a graduate of Ecole Hôtelière de Lausanne.
Since 1997 he has been leading TEMES S.A., developers of Costa Navarino, where he currently holds the position of Chairman. He is also the Chairman of IONIAN HOTEL ENTERPRISES S.A., owner of the Hilton Athens hotel. He is a member of the Board of Directors of AEGEAN AIRLINES S.A., CHIPITA S.A. and SETE (Greek Tourism Confederation). Mr. Constantakopoulos is President of the Captain Vassilis & Carmen Konstantakopoulos Foundation and a member of the board of "The Hellenic Initiative", a non-profit organization.