SPEAKERS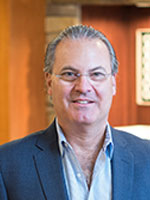 Plato Ghinos
Partner
Shaner Hotels
As President, Plato Ghinos is a key member of the Shaner Hotels management team. Plato joined Shaner Hotels in 1995 and has since participated in the acquisition and development of multiple hotel and restaurant properties and progressed franchise relationships and negotiations with several well-known brands. Plato is the Managing Director of Shaner Italia and is responsible for expanding the company's hotel portfolio in Italy. Most recently, Plato was instrumental in forming a partnership with CS Hospitality in Athens, Greece to expand the hotel portfolio in Greece and Cyprus.
Plato previously served for 10 years as Executive Vice-President for Federated National, a real estate development group specializing in the management and development of more than 25 hotels, resorts, restaurants and apartment complexes. Plato has extensive experience in sales and marketing, as well as in hotel and restaurant operations.
A native of Athens, Greece, Plato came to the United States to attend college, and worked for an international hotel group during graduate school. He received his B.A. in Business Administration from Coe College in Cedar Rapids, Iowa, and his M.B.A. at the American Graduate School of International Management – Thunderbird Campus in Phoenix, Arizona.
Plato is a member of several boards, including the MINA board for full-service Marriott's, University of Delaware's Hotel Restaurant & Institutional Management (HRIM) Advisory Board and the Hunter Hotel Investment Conference Advisory Board. He also served as a franchise advisory member for Marriott International's Fairfield Inn & Suites. He is currently on the MOXY brand board. Plato taught several classes as part of faculty staff at Pennsylvania State University School of Hotel, Restaurant and Recreation Management and has been a guest lecturer at various Universities and hotel investment conferences. He was honored as a Fall 2011 Conti Professor at the Pennsylvania State University School of Hospitality Management. He is a regular contributor to several industry publications including chapters in the books "Medical Tourism and Wellness" and "Strategic Management for Hospitality and Travel". Most recently he accepted an invitation to serve on the Old Dominion National Bank advisory board.