SPEAKERS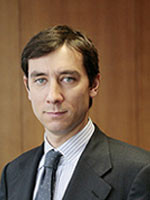 Constantinos Lambadarios
Managing Partner
Lambadarios Law Firm
Constantinos is the managing partner of the firm and heads the Mergers and Acquisitions and Competition law Practice Group of the firm. He has worked on all types of corporate transactions including privatizations and large scale projects, share purchase transactions, asset purchases, restructurings, mergers (domestic and cross border), acquisitions, spin offs, formation of Joint Ventures and disposals. A large proportion of Constantinos's work is in relation to cross-border or multi-country transactions. He led the team at LLF in the first ever CBM to be completed under Greek law and since then he has advised clients in completing complicated cross border mergers.
He also acts for private equity funds and multinational corporations in contested public and private M&A advising various private equity funds on MBO's/LBO's and IPO's.
Constantinos Lambadarios is also an accredited mediator and heads the mediation department at the firm and has been appointed as an ICC arbitrator.
He has in depth experience on complicated Due Diligence exercises and leading projects to financial close for financial institutions and a wide array of institutional investors on corporate share purchase and asset purchase transactions in areas such as banking, NPL's, Oil and Gas, tourism and hotel management, mining, insurance, food industry, software development, wood and pulp production, payment systems, IT infrastructure, transportation, train rolling stock, real estate and REICs, energy, renewables, music/media industry and others.