SPEAKERS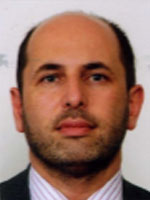 Piotr Mietkowski
Managing Director
BNP Paribas
Piotr Mietkowski obtained an MSc in Economics from University Paris Dauphine and graduated from Sciences Po Paris with a postgraduate degree in International Economic Relationship.
He began his professional career as an economist, focusing on emerging markets and European affairs. He has then joined Business Development Department of BNP Paribas and afterwards continued his career in Corporate Finance Department, where he became responsible for Central and Eastern Europe region.
Piotr is currently the Head of Investment Banking for CEE, CIS, Greece and Turkey for BNP Paribas and also holds the position of the member of the Supervisory Board of Bank BNP Paribas Poland.