SPEAKERS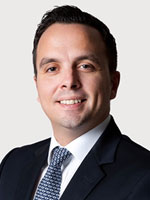 Dimitrios Psarris
Partner
Oliver Wyman
Dimitrios Psarris is a Partner in Oliver Wyman's London office. For more than 12 years, he has advised major banks, investors, governments and supranational institutions in Europe, Middle East, Africa and North America, based out of London, New York, Madrid and Athens.
Dimitrios is Oliver Wyman's market leader for Greece and Cyprus and he is a member of the firm's Financial Services leadership team. He advises clients on a range of topics, with strong focus on business transformation and restructuring, cost reduction, salesforce optimisation, performance management, distressed assets management and servicing platform set-ups.
Dimitrios has worked with all systemic Greek banks, the regulatory bodies and the Greek government on several strategic issues, while he regularly advises investors interested in the Greek market. In the past, he has advised the ECB on Greek banking restructuring matters and co-led the 2015 Comprehensive Assessment exercise.
Dimitrios has degrees from the London School of Economics, Copenhagen Business School and the Athens University of Economics and Business.