SPEAKERS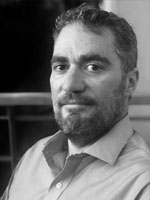 Samy David
Founder and Managing Partner
Grifon Capital Advisors (Fortress)
Founded in 2012, Grifon specializes in NPL acquisitions and corporate restructurings in Greece and Southeast Europe. Samy David is the founder and managing partner.
Samy began his career in 1995 at Bank of America as a bond trader and eventually became a market maker for Greek government bonds and responsible for the coverage of US hedge funds in Greek credit. In 2000 he participated in the organization of the Athens Derivatives Exchange as Head of Derivatives and market making through Hellenic Securities. In 2002, after the takeover of Hellenic Securities and Investment Bank of Greece by Marfin Popular Bank, Samy became Head of Treasury and Capital markets for Greece and Southeast Europe.
He graduated from the London School of Economics in 1993 and from Athens College in 1989.