Past Forums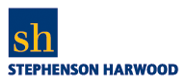 FORUM OVERVIEW

The 5th Annual Invest in International Shipping & Marine Services Forum, held in London and in cooperation with the London Stock Exchange, arrives at a tenuous time in the industry. Among this unpredictability is the opportunity for innovation and global collaboration.

This event aims to provide investors with a comprehensive review and current outlook of the various shipping and marine services

markets

, and raise the profile of listed shipping and marine services

companies

amongst the UK and wider European investment communities.

The Forum also presents a unique opportunity to meet and network with a large high-caliber target audience of ship owning executives, institutional investors, research analysts, industry experts, commercial and investment bankers, risk advisors, private equity and venture capital firms, high-net worth investors, and financial media. The event will also be open to the buy and sell side communities.

WHO SHOULD ATTEND?

Commercial and Investment Bankers • Charterers • Classification Societies • Commodity and Energy Traders • Finance Providers • Financial Advisors • Financial and Trade Media • Hedge Fund Managers • Institutional Investors • P&I Executives • Lawyers and Insurers • Market Analysts and Consultants • Private Equity Firms • Risk Advisors • Ship Managers • Ship Operators • Shipowners • Shipbrokers • Sovereign Wealth Funds • Venture Capital Firms

*NOTE: Attendance is by invitation only with no charge for qualified attendees, which enables us to draw the proper audience.

For further information, either contact Eleni Theodoropoulou (London) at etheodoropoulou@capitallink.com or +44 (0) 20 3206 1322, or contact Eleni Bej (NY), Events Coordinator, at ebej@capitallink.com or +1 (212) 661-7566.

For sponsorship opportunities, contact Nicolas Bornozis at nbornozis@capitallink.com or call +1 (212) 661-7566.