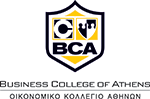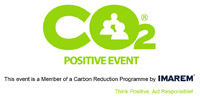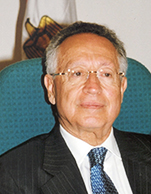 Efthimios Elias Mitropoulos KCMG
IMO Secretary-General Emeritus
Chairman, "Maria Tsakos" Foundation

Mr. Mitropoulos has been the 7th Secretary-General of IMO, Chancellor of the Malmo-based World Maritime University and Chairman of the Governing Board of the Malta-based International Maritime Law Institute.

Currently, he is Chancellor of the Chennai-based AMET Maritime Education and Training University; Chairman of the Board of the "Maria Tsakos" Foundation; and Patron of the International Seafarers' Welfare Trust and the International Maritime Rescue Federation. He is a retired Rear Admiral of the Hellenic Coast Guard and author of several books on maritime safety/safety of navigation and shipping economics and policy matters.