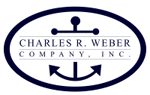 Keng Mun
Head of Shipping Asia
HSH Nordbank AG

Mr. Keng Mun is the Head of Shipping Asia in HSH Nordbank AG. He has a wealth of experience in providing financial and advisory services to the transport industry particularly in shipping and maritime-related finance. He is supported by a team of experienced relationship bankers (in Singapore and Hong Kong).

Before his current appointment, he was the Head of Transport & Logistics in a local bank. During his years there, he championed shipping, aviation, ports and logistics businesses. Prior to that, he spent many years as a senior relationship manager in a foreign shipping bank covering clients in the Asia Pacific region.

He takes a passionate interest and plays an active role in the shipping community. He sits on the Council of the Singapore Shipping Association and is also on the Board of the Singapore Maritime Foundation.