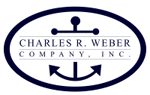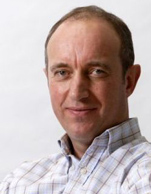 Hugh Williams
Chairman & CEO
Graig Shipping Plc

Hugh Williams is the Chairman and ceo of Graig Shipping Plc and its subsidiaries Graig Ship Management Ltd, Graig Investments Ltd, Graig Chartering Ltd and Graig China Ltd. He was born in 1960 and was appointed Chief Executive of Graig Shipping Plc in 1993. He holds the role of Deputy Chairman of The Strike Club and is a member of the committee of Det Norske Veritas and the UK Institute of Directors. Hugh is also a Director of the UK Chamber of Shipping

He holds an MBA from Henley and is a B.Sc. Hons, Geology

As Chairman of the Graig Group, Hugh is responsible for group strategy and is leader of the ship management team. Graig is a broad-based international and shipping services group, developing unique ownership structures and providing newbuilding supervision, ship management and maritime consultancy services to a range of global clients.