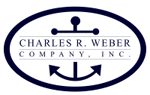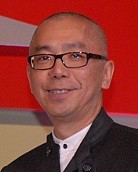 Arnold WU
Managing Director
Co-Head of Transportation Sector
Investment Banking Asia Pacific
BNP Paribas

Having embarked on a career in banking as a Management Trainee in 1982, Mr. Wu joined BNP HK in 1984 and eventually become a Branch manager with focus in Corporate and Commercial lendings. In 1991, Mr. Wu was named as deputy head in Corporate Banking and started the Shipping finance practice. He became the Head of Asia Shipping & Offshore Finance in 1995 when a dedicated business line in shipping was established in Asia. Throughout the past 20 years, Mr. Wu led a team of 20 professionals in the region to provide a wide range of banking service from traditional ship financing to various tax based leasing transactions to satisfy the needs of their clients who spread out over 14 countries in Asia Pacific region. When the shipping business-line came under the roof of the Bank's Investment Banking division in October 2013, he was appointed as Co-Head of Transportation Sector, Investment Banking Asia Pacific and his responsibilities was broadened to providing full solutions from asset financing to capital market advisory services, including M&A, ECM & DCM activities, to Transportation ( Maritime ) clients in the region. Mr. Wu previously served as Honorary Treasurer of the Hong Kong Maritime Museum. Currently, he serves as an Executive Committee Member of the Hong Kong Shipowners Association. Mr. Wu holds a B.A. degree in Psychology and History from Belmont University, USA.