Speakers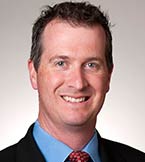 Scott Gayton
Chief Financial Officer
Tanker Investments Ltd.

Scott Gayton currently serves as the Chief Financial Officer of Tanker Investments Ltd. (OSE: TIL), who has recently agreed to merge with Teekay Tankers Ltd (NYSE: TNK). Mr. Gayton also serves as the V.P. Finance of Teekay Corporation (NYSE: TK) where he is responsible for all of the public debt and equity activities across the Teekay Group of companies. Scott has worked at Teekay since 2001.