Speaker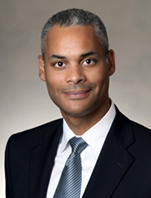 Stewart Andrade
Chief Financial Officer
Teekay Tankers

Stewart Andrade is Teekay Tankers' Chief Financial Officer, having been appointed to that position in December 2017. He joined Teekay in 2002 and has worked in progressively more senior roles over his tenure with the Company. Mr. Andrade has been responsible for executing a number of strategic transactions, including corporate mergers and acquisitions, fleet acquisitions, and the establishment of joint ventures, to grow Teekay Tankers into one of the world's leading tanker companies.

Mr. Andrade is also responsible for Strategy and Business Development for Teekay Tankers, a role he has held since 2015. Prior to joining Teekay, Mr. Andrade worked in Ernst and Young's consulting practice providing advisory services to a variety of Canadian and international organizations. Mr. Andrade is a Canadian Chartered Professional Accountant.