Speaker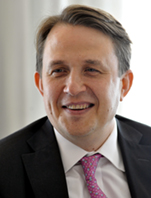 Albert Ganyushin
London-based Head of Capital Markets
Dr. Peters Group

Albert Ganyushin is a London-based Head of Capital Markets at Dr. Peters Group, a German real asset manager with experience of investing c. $8.8bn in aviation, shipping and real estate and specialist operational capabilities in these asset classes.

Before Dr. Peters, Albert was Head of International Listings at Euronext and the NYSE where he was responsible for providing capital markets advice to shareholders and senior management of international IPO prospects. Prior to joining the NYSE, Albert was an investment banker in London for more than 10 years with experience across corporate finance sector coverage, M&A advisory and equity capital markets. Albert received his MBA from London Business School and started his career as a management consultant with Accenture in London.